HUOT
|
ISSUES – MARKET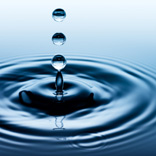 WHY CHOOSE A HUOT PRODUCT?
The global water market in a few figures:
Sufficient resources: each individual can use 18,500 litres of water per day
Water usage has quadrupled in 50 years worldwide
80% average efficiency (i.e. 20% loss) in Western countries

70% of drinking water is used in the agricultural sector
WHY CHOOSE A HUOT PRODUCT?
Which solutions do we offer to reduce leakage and ensure product durability?
Easy and safe product installation for maximum performance.
Large gaskets with large rubber volumes

for optimal durability (flange, saddle gasket, REXUO system) manufactured by SERGE, a subsidiary of HUOT based in Saint Mihiel.
Corrosion protection guaranteed by means of a

300 micron

epoxy coating on our cast iron parts.
Continuous multiple quality control checks of our parts manufactured in our factories.
Compliance with standards and certification.